At Liberty we believe that the Gospel should be shared with all who are willing to hear. We strive to share Jesus wherever we are; but we cannot go everywhere. Therefore, we believe in supporting missions that are able to share personally where we are not. Listed here are missions we believe are sharing the Gospel of Jesus and proudly support them with our finances, prayers, and other opportunities to help.

Ap Ma Outreach

Jesse and Karie Pryor (Karie is the daughter of our own Richard and Tamara Peck) are the missionaries to the Ap Ma people in the Angoram district of the East Sepik Province in Papua New Guinea. They went to PNG in February of 2004 to supplement a work begun by Jesse's parents, John and Bonita Pryor, who have served the people faithfully in this area for 26 years, working to translate the New Testament to the Ap Ma language. Though the translation work continues, Jesse and Karie have come to aid in the area of literacy training and church growth. They are currently working on construction projects to give the people a church/literacy center and classroom space. They are also working within the church to strengthen programs that were struggling, such as the women's study group and the Sunday school program.
Read some articles from their Outreach International of Papua New Guinea website OIPNG.com.
Travel restrictions in PNG have been lifted. And Pryor's are able to get to the nearest town for supplies and paperwork.
Dr. Beth Lewis continues service with them at this time. Thank you for prayers!
Pryor Newsletter Received June 23, 2020
The Ap Ma Project Outreach International of PNG
United in Service with the Ap Ma People

Quilts, Clocks, and Tea Cups in the Tropics
Overthinking. Second-guessing. Trying to look at things from multiple perspectives. Considering personal and cultural implications. Guessing at my own motivations. That was what packing up that shipping container felt like to me. Jesse and I had decided that with the opportunity to send a crate and with the sale of our stateside house imminent, disposing or relocating all our acquired stuff was more than a good idea; it was necessary. What do you do with a lifetime of stuff? What do you do with gifts and the memories? For many items, my answer was to take them where God has called us and use them as the giver intended.
If you visit my house in the jungles of PNG, you will see a few things that might seem out of place. (We do live in the swamp, after all.) Longaberger baskets were given to me by some dear friends at my home church on the day of my wedding and for the birth of my baby girl. In the tropics you will see a beautiful quilt made by Jesse's family for us. You will see far too many cookie sheets and Tupperware containers, because my grandmother loved to cook and I loved to cook with her.
June 20th Jesse and I celebrated our 22nd wedding anniversary. As I unpacked each dish and cup and towel, it was like being at my wedding shower again. In these days of unpacking and finding new places for old things, I am reminded again of the spirit of generosity that has carried us along so far in our lives and in our ministry together. As I see the carefully written inscriptions on each basket and feel the stitches that took hours and hours to complete, and bake the rolls my grandmother taught me to make; I thank God for my family, my friends and the churches that mean so much to our family.

Special Delivery
We have had more than a few special deliveries this month. Three new babies have been born at Samban clinic already this month and one mom and baby received some extra care after a home delivery. We are so thankful for the skills of our medical personnel. We are also looking forward to the completion of the maternity ward, which is under construction, because of the needs of mothers that can have a few hours to recover and rest before heading home with their little ones. We ask that you join with us in prayer as we seek to hire additional staff to meet the increasing patient load.

FODE Firsts
The Ap Ma FODE Center is a correspondence school run by OIPNG which caters to grades 7-12. Part of the original program for FODE was a junior college program which was for grade 10 finishers and intended to be the equivalent of a grade 12 degree called Matriculation Studies Program (MSP). In 2019, our first MSP student completed his exams and we have finally received his certificate. In 2020, we have 4 more MSP students preparing for their final exams, as well as, two grade 10 students and 5 grade 8 students. (The PNG education system offers national testing and selection for continuation at grades 8, 10, and 12.) We look forward to holding a graduation ceremony soon for all our hardworking graduates.
This school year our theme is "To the Next Level". A total of 31 students enrolled. In December and January lesson books were printed for each grade and subject so that a hard-copy would be available for each class. Assignments were printed and put into plastic-covered booklets to be reused for years. Classrooms were cleaned and straightened and new fly-wire installed so students have a more comfortable school experience. New teacher's aide, Rose Wapan, was a big help in preparing all the books and assignments for this year.
January 30, 2020 - Students attended Orientation this year and learned about all the new changes in FODE and received supplies. February 3, First Day of School classes started promptly at 8:30 A.M. Jesse Pryor opened the day with prayer and devotion. February 5, Digicel Foundation representatives were in Samban visiting FODE students and taking photos. CEO of Digicel Foundation, Serena Sasingian, was presented with a gift of an Ap Ma FODE T-shirt, pencils and stickers as a
sign of thanksgiving.
We appreciate your interest in the Ap Ma Outreach Project.
Thank you for your prayers and support.
Our mailing address is:
Outreach International of Papua New Guinea
2010 Liberty Church Rd.
Martinsville, IN 46151

---

Central Japan Christian Mission

See the report for the month of July below!
Tim and Lisa Turner have been ministering in Japan since 1989. They went to Japan in September of 1989 to help with a struggling church in the city of Machida, a suburb of the largest city in Japan, Tokyo. Through the years they have helped lead the church with a handful of leaders and workers. The goal is to have all Japanese leadership including a Japanese minister. Tim teaches and preaches in Japan and continues to lead the church in Machida City.
Central Japan Christian Mission has been ministering in Japan since 1958 when Paul and Kathleen Pratt arrived in Japan to begin their missionary service. The Pratt's founded the Sannobara Church of Christ in Isehara City in 1965. Since then, CJCM has been involved in the start and support of 3 other churches including the Machida Church of Christ where Tim and Lisa are located.
CJCM and the Turners are involved in various ministries in Japan including the following:
1.
Church Planting
We believe that the church is the foundation through which God builds His Kingdom and want to plant vibrant and indigenous churches in the Tokyo area.
2.
Leadership Training
We believe that it is important to have Japanese leaders in the church and want to train and equip young people in the churches to become the next leaders of the Japanese church.
3.
Bible Studies
We want to establish small group Bible studies to help the Japanese grow in their faith and to make the Bible the foundation of their lives so that they can be contagious Christians in their own land.
4.
Family Ministry
We are focusing on reaching out to young families of Japan as many of them are struggling with marriage, parenting, and child rearing.
5.
Children's Ministry
We want to reach out to children who will grow up in the church and who can be a part of the next generation of Christian leaders in Japan.
6.
Camp Ministry
We are involved with and support the Shinshu Bible Camp, a Christian Church supported Bible camp in Nagano Prefecture.
Central Japan Christian Mission
61 Oak Grove Road, Temple, GA 30179
cjcmturners@yahoo.com
cjcmjapan.wordpress.com

July 15, 2020

Dear Friends and Family,

Summer Greetings! We hope this newsletter finds you all well as summer is in full swing. We are still in the rainy season here so it has not gotten very hot yet but we know that that time will be here soon. We are continuing to be concerned about the Corona pandemic especially in America and hope that you are all healthy where you are. June has been a month of restarts as several of our activities and ministries have restarted with the lifting of the state of emergency. Things are still going slowly and we are monitoring the situation while trying to reach out. We thank you for your concern and care for us and we hope that you enjoy hearing about what has been going on in our lives and in the work in Japan.

The Corona Virus Situation in Japan
After 7 weeks of being under a state of emergency, Prime Minister Abe lifted the issue on May 24th and things started to reopen slowly and in phases. At that time, the daily number of coronavirus infections were in the lower double digits and things were looking good. Restaurants, schools, and many businesses began to open up again and people were relieved and happy. But with the lifting of the lock-down, the daily numbers have started to climb and is back over 200 a day in Tokyo and almost 500 in all of Japan and people are getting concerned again. This is still very minute compared to America, but
there is still concern here and we are trying to be careful.
The Machida Church
With the lifting of the state of emergency, the Machida Church decided to begin having services on site again and we had our first service in over 2 months on June 7th. We decided to have two Sunday morning services (9:00 and 11:00) to keep the numbers low. We also decided to have no congregational singing and instead are listening to some music videos. It is a different "normal" but we are doing what we can. The first week we had over 30 in attendance including the children and we were excited that most everyone was returning. But the next several weeks saw a decrease in numbers and we have had
only a handful in each service since then. Those who are coming are glad to be back and we are continuing to send out videos of the services online to those who can't come. We are still trying to monitor the situation and praying about the future especially as the virus numbers rise.
English Classes, Preschool Classes, Izumi Junior College Classes
With the lifting of the state of emergency and the start of public schools, we decided to start up the various classes at the church as well. We started our children's English classes on June 3rd and will meet every Wednesday with 10 students in three different classes. The Wednesday morning English Bible study also started up on June 3rd and Travis and Tim are enjoying that group again. The Eunike Preschool where Tim teaches English once a week started up on June 5th. Then the Izumi Junior College where Travis will join Tim in teaching decided to open up and we started classes the week of June 7th.
Tim will teach 3 classes on Tuesdays and Wednesdays while Travis will teach 2 classes on Thursdays. We are glad that we can restart these opportunities to reach out to these students.
Lisa and the Christian Academy in Japan
Lisa finished her school year including the last 3 months online on June 16th. She was sad that she could not see her students before the year ended but glad that the online teaching is over for now. The administration is still discussing plans for the new school year in August and although we don't know what it will look like exactly, we know that it will not look the same as previous years. Lisa canceled her trip to the US this summer as Japan has temporarily closed its borders to several countries.
The Turner Family
The Turner family is well and staying healthy in their respective places.
Joshua
is doing fine and enjoying his summer at Woodland Christian Camp although they are not having their usual camps. They are hoping to have a few camps in July but that may change also. He has reapplied to Toccoa Falls College and is planning to return there in August.
Spencer's
summer is going well although the customers to the lodge and to the base camp where he runs the ropes course are few. Recently he had to lead a training course on the ropes course and did it all in Japanese. He is getting lots of experience in leadership and growing in his Japanese.
Katie and Joel
are doing fine. Katie is tutoring some students this summer and has some Zoom sessions several times a week. She will start school again in early August and wondering what kind of
changes will occur because of the coronavirus.
Sarah
finished her school year on June 10th although that now she is the principal she has been working on and off throughout the summer. She was planning on making two trips to the US this summer to attend two weddings, but was not able to go to the first one in June as Japan has closed its borders to
Americans, and the wedding at the end of July will be held in Japan. She has also decided not to make a trip to Tokyo to visit with the parents as Japan is discouraging travel to and from Tokyo.
Tim's mother, Betty,
celebrated her 90th birthday on June 22nd. Tim's brother Steve, and sister, Sheryl traveled from Texas and Florida to attend the rest of us did a Zoom call with Mom. She is doing well for 90. :)
Tim and Lisa
are doing well and having a good summer. As it has been a few years since Lisa was in Japan for the summer we are trying to make the best of it and have a few short trips in the planning. Because the Izumi Junior College had a 2-month late start, Tim will have classes through August with only one week of holiday. Please pray for our summer with all the challenges and changes.

The Kilson Family
Travis and Becky along with Naomi and Maye are doing well and staying active in many things. Naomi started Japanese kindergarten in June after a 2-month postponement and is really loving it. Her Japanese is also increasing at a fast rate. Maye turned 2 at the end of May and is growing quickly. Travis and Becky are involved at Machida as well as go to other churches a few times a month to preach and serve. We are grateful for teammates like the Kilsons.

Thanks
At this time of turmoil and concern, we are thankful to each of you for your continued prayer and care for us. We ask that you pray for us that we will have wisdom to know how to best handle the crisis going on as well as compassion to reach out to people and help when we can. We are glad that we are not in this by ourselves but have each of you as partners and team members. Thanks so much for your support to the ministry in Japan. May God bless you all with His Peace, Love, and
Joy.

Partners in Christ,
Tim and Lisa Turner

---

City Light Ministries

This mission is in Indianapolis. Our missionary is Rick Hall, who was a youth minister at Liberty from July 1981 to October 1984. Contact Rick Hall, Director, at citylightindy@aol.com.
City Light Ministry – May 2020 Report Letter
One of the Missionary Church's Pastors in NYC asks the Lord to give him 3 people each day to contact through 1) a phone call, 2) a text, or 3) an e-mail, or 4) a personal visit (this was before shelter-in-place). He said many days those 3 people took up his entire day and now with this "New Normal" going on, I've been able to put some of that into practice with both: Guys & Families we minister to and: Friends & Family that support CLM.
Last Saturday I taught a 3-hour class on Zoom on "Resources & Collaboration" with younger guys & gals in Urban Youth Ministry. It was a little more difficult than teaching in person, but one of my friends did the Power Points from his ministry site. Due to my "High Risk Status" I've only done outside work... a couple of us have mowed & mulched yards (in both the inner-city & the suburbs like we do most springs) and we also have hauled nearly 20 truckloads of gravel.
In fact, when I get done with this update, I'm headed to pick up a load of gravel (or 2 or 3) for Tear Down The Walls
Ministry on the near West Side. The past few years CLM has partnered with TDTW and they also have a ministry house with a couple of guys living there, but their men come out of homelessness. I am mentoring Chris, one of their guys, but he has pneumonia right now, so it will be a while before I see him again in person.
Our two guys at CLM's Ministry House are doing well and both are working (one in food service of a nursing home, and the other in construction) and on weekends they have 2 boys each that spend time there with their dads! We hope to tear the Ministry House bathroom out soon as it's been used (and abused) by over 50 men the past 15 years and we've gotten
pretty good at making bathrooms look pretty good with 12" ceramic tile around the tub and on the floors (the tiles costs less than $1 each, but the glue and grout are the biggest costs) and I and the two guys living there will give CLM a good deal on labor (Laugh Out Loud).
Last week I spent nearly 2 hours on the phone with Jermaine Razor (in Evansville) concerning their family starting a
church in Michigan City later this year. I'm going to help coach and be a rocket booster for them. Jermaine was 11 years old when I met him 25 years ago and the first night, I told him God had a call on his life. Last March after 10 years of being part- time at his church, Jermaine was ordained (after answering 20 theological questions by 8 different pastors). He's an amazing young man and he and his wife, Natalee, are great parents of their two daughters and one son.
A couple days ago Vince (one of CLM's former inmates) called me from Chicago after he had been dismissed from the
hospital. He said he spent 5 days in the hospital and his wife spent 4 days. She got it (coronavirus) from the nursing home she worked in that had over 100 cases, according to Vince. He said it was a struggle for a couple of days but that he was Praising The Lord for the Struggle and God's Healing. In a week or so he's starting an "Online Bible Study" from the Book of Romans with any family members (150+ family counting both sides as his step dad fathered 22 in "his career"… 12 with
Vince's mom; and Kenny Costin & I did her funeral back in 2001) that want to join and since I'm considered "family" I was invited too!
Praying & Praising for your ministry and the Family of God at LCC!
Thank You for your prayers and support and let me know of any ways we can be praying for the LCC Family, too.

In His Love,
Rick
Pastor Rick Hall, Director, City Light Ministries

P.S.
- Share this e-mail with your friends and let us know when you do, so we can add them to our list.
- For questions, volunteer opportunities, or to make non-cash donations, call 317-716-6369.
- Please mail monetary ministry support to:
Missionary Church, Inc.
Indy Outreach (N-101)
P.O. Box 9127
Fort Wayne, IN 46899-9127

---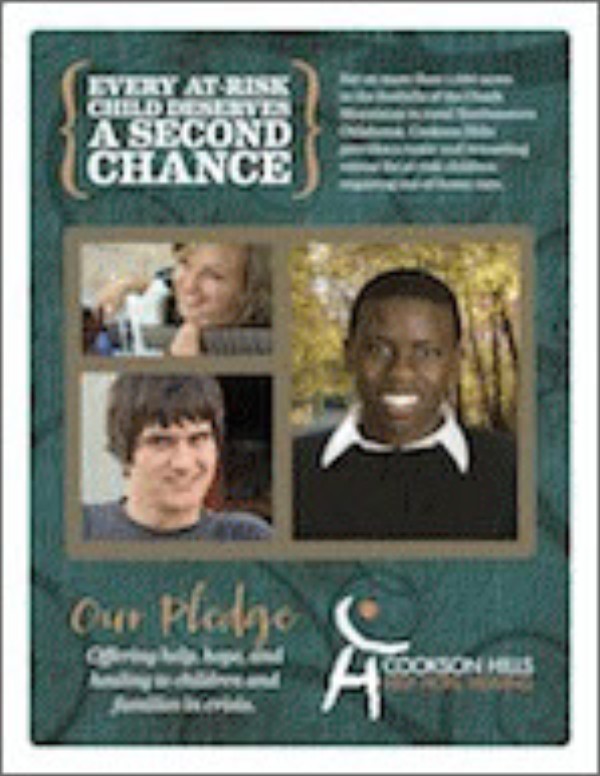 Cookson Hills Christian Ministries

See Cookson Hills Christian Ministries website: cooksonhills.org
Since its beginning in 1957, Cookson Hills has offered help, hope, and healing to abused and neglected children and worked with their families to break the cycle of abuse, neglect, dependency, and failure.
Set on more than 1,000 acres in the foothills of the Ozark Mountains in rural northeastern Oklahoma, Cookson Hills provides a rustic and rewarding retreat for children requiring out-of-home care.
When families have exhausted the resources of their local church, school, and community and still face a crisis that threatens to overcome the families' ability to sustain themselves, the most likely place to turn to is the government-run foster care or the juvenile justice system. Cookson Hills provides an alternative to those families by offering residential care for their child in a family-modeled environment, individualized Christian education, vocational training, spiritual formation programs, and specialized therapeutic services.
Cookson Hills Christian Ministries has been involved in the lives of children and families for over 57 years.
The mission objectives have always been:
To demonstrate God's unconditional love to children and their families
To provide a Christian home and school environment
To model the principles of Christian living in the environments of family, school, church, and work
To educate children and encourage them to strive toward academic and vocational excellence
To promote Christian service in children and staff
Every child is born with the right to dream. Dreams fueled by hope lead to achievement, success, and infinite possibility.
In this sea of statistical improbability, hope seems like an unreachable shoreline for families caught in the troubled waters of turmoil and crisis. Yet for more than 57 years, Cookson Hills has continuously provided help to hurting families, hope to fuel the dreams of a restored life in Christ, and healing that illuminates their future. By helping children and their families of origin build stronger relationships with each other and with Christ, families find restoration, rediscover hope, and share a chance to dream together again.
The summer newsletter is online: Cooksonhills.org
Read about Lucas in the Class of 2020
and his life change after going to Cookson Hills.
Learn about their recent activities to conclude school and how they
help with work at their home and grounds.
The girls shared a sweet event with their house-moms for Mother's Day.
---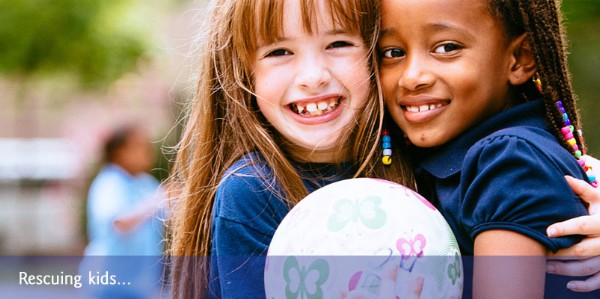 Grundy Mountain Mission School

Since 1921, God has brought more than 20,000 at-risk youth out of their distress and into the land of promise that is Grundy's Mountain Mission School.
Grundy serves as home, church and school to more than 200 kids in need, coming to them not only from Appalachia, but also from more than 60 countries worldwide. They provide each child with the foundation of first-rate academics, a loving family environment, positive social support and a firm commitment to the gospel of Jesus Christ.
Spring 2020 Newsletter Excerpts
(can be viewed from their mmskids.org website)
1921-2021 100 Years
Let's Celebrate! October 10-11, 2020 Mark Your Calendar!
If you have ever volunteered to serve at Mountain Mission School, this invitation is for you. To all those who have helped us over the past 100 years to rescue children in need from all over the world, THANK YOU! We want to return the blessing!
Ministry Partners Appreciation Weekend
October 10-11, 2020
See the website for registration information.
Several members of our 7th-grade Woodshop Class strike a post in front of a shed they've helped build under the direction of Dave Mayer (Head of our Vocational Dept.) combining academics with hands-on experience, the boys learned basic principles of construction by carrying the project from a concept on paper all the way through the actual build. Their project serves as a simple reminder of how Mountain Mission helps children build faith, character, confidence-and sometimes even careers. Picture on their site.
See stories of young ones and their dreams for their future. mmskids.org
See stories of graduates accomplishing their dreams. mmskids.org
---

Hilltop Christian Camp


http://hilltopchristiancamp.com

From the Camp Manager's Desk
See the

hilltopchristiancamp.com

website for all dates of retreats & camp weeks. Or call 812.988.4991.
---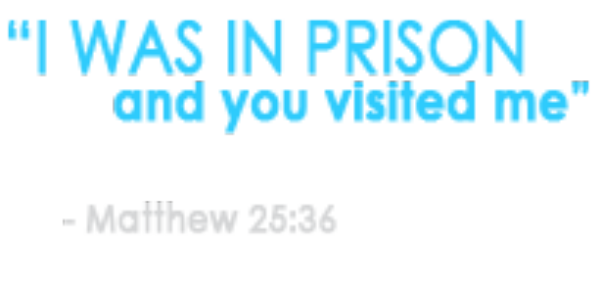 Kairos Prison Ministry


http://kairosprisonministry.org

The slogan of Kairos: Changing Hearts, Transforming Lives, Impacting the World.
CHANGING HEARTS - During the initial Kairos weekend, Kairos volunteers serve as God's instrument through which His love, grace and mercy are expressed to the participants/guests in a real and profound way. God begins changing hearts.
TRANSFORMING LIVES - Following their weekend experience, participants/guests are encouraged to take responsibility for their life choices and their relations with God; they are invited to engage in small accountability groups. Kairos volunteers continue to return monthly to provide mentoring and guidance through these accountability groups. It is here that Kairos participants/guests begin to replace old ways of thinking with new and they learn they are not alone on this journey. They realize there is a hope for a future. The prison environment begins to change; family relationships start to heal...God is transforming lives.
IMPACTING THE WORLD - As the Kairos community inside a prison grows and begins to gain influence, the incidences of violence decreases. Incarcerated participants who are released re-enter the outside world with a God centered, perspective and focus on becoming productive citizens. Female family members find support, strength and encouragement. Youthful offenders acquire new God centered values and change their direction in life. Families are reunited with a hope for the future.
"The Lord your God will change your heart...." (Deuteronomy 30:6)

---

Lifeline Christian Mission: Red Sands School

https://www.lifeline.org/redsandschristianschool
History of Lifeline Christian Mission:
In 1980, Bob and Gretchen DeVoe founded Lifeline Christian Mission with the goal to minister to people spiritually and physically. Initially, the ministry began in Grand Goave, Haiti with a Christian church and school. As God opened doors, ministry work spread to more communities through churches and schools, health clinics, nutrition programs, disaster relief, children's homes, and a home building ministry.
Lifeline has ministries in Honduras, Cuba, El Salvador, Winslow, AZ, and Canada. Read about these efforts at lifeline.org.
From the President of Lifeline Christian Mission, August 10, 2020
The 2020 summer campaign is in full swing! The goal is to raise a combined total of $300,000 by the end of August; $100,000 in July and $200,000 in August. Thus far $197,230 has been committed and donated!
There's still a long way to go so your help is still needed!
It's been a summer of uncertainty due to COVID-19...

Even in the midst of COVID-19, God's Word is unstoppable! A global pandemic cannot stop the Word of God from spreading around the world. You have been a part of sharing the Gospel and meeting the needs in the mission field.
Yet, Lifeline's current revenue is insufficient to sustain all ministries. While we have seen God's amazing power in this pandemic (see the story below!), you are needed to keep the ministry momentum moving forward, not backward.
Historically, Lifeline's funding has centered around 3 "legs of a stool":
donations from individuals and churches (approx 60% of revenue)
mission trips (approx 20% of revenue)
meal packing events (approximately 20% of revenue)

But during COVID-19, two legs of our stool have been broken:
mission trips are postponed and meal packing events have been reduced by nearly 80%. We have retooled programs and made significant cuts, but it's not enough. You are needed!
Your generous gift of any amount makes a huge difference to the ministry and to the people we all love and serve. You meed immediate ministry needs this summer and build a bridge for ministry into the fall.
Serving Christ together,
Ben Simms
President & CEO
Lifeline Christian Mission
P.S. Your gift of any amount will make this a summer to remember! Give your special, extra donation by August 31! Donate today! Lifeline Christian Mission | 921 Eastwind Drive, Suite 104, Westerville, OH 43081
---

Morgan County Habitat for Humanity

Habitat's Vision: A world where everyone has a decent place to live.
Mission Statement: Seeking to put God's love into action, Habitat for Humanity brings people together to build homes, communities and hope.
Mission Principles:
Demonstrate the love of Jesus Christ.
Focus on shelter.
Advocate for affordable housing.
Promote dignity and hope.
Support sustainable and transformational development.

---

Morgan County Weekday Religious Education

---

North Burma Christian Mission

Liebrandt's were recently in Thailand and Columbia,
South America, January 17-February 2.
Please look at their FaceBook page - https://www.facebook.com/NBCMDEAF,
Newsletter link: https://mailchi.mp/0f82a6211831/thailand-columbia-news
and read about the efforts made with their partners in ministry to the deaf.
Dewayne and Jackie are thankful for your prayers for all their travels. Many of you can remember what has been a favorite verse of Dewayne's that he has stressed many times. Psalms 16:9 which says, "Man makes his plans, but God directs his footsteps." On their two recent trips, Dewayne says the Lord directed their footsteps, especially given all that was happening due to Covid-19.
DEWAYNE & JACKIE LIEBRANDT'S History with NBCM:

In June 1987, Dewayne left his job at GM and joined NBCM. Dewayne and Jackie's ministry calling is to, "take the Gospel of Christ to the deaf of the world". Dewayne has learned 4 different Sign Languages and spoken Thai. He has worked with the deaf in 13 countries. The Liebrandt's have a broad range of ministry outreaches to the deaf in Thailand and Colombia such as: deaf churches, church camps, video productions, short-term ministry programs, sign language classes, and job training. They have a hands-on ministry, with a world-wide calling, which is focused on one deaf person at a time.
"...The harvest is plentiful, but the laborers are few; therefore, pray earnestly to the Lord of the
harvest ​to send out laborers into his harvest." Mt. 9:37-38 ESV
See: Northburmachristianmission.org
and on FaceBook: NBCM/DEAF@NBCMDEAF
The work began in 1921
when J. Russell and Gertrude Morse first answered the call of God to become
missionaries to Tibet and China. Together with their children, they served
the Lord faithfully through times of hunger, fatigue, floods, wars and imprisonment.
Their hearts desire was that all would hear the gospel, receive salvation, and
become faithful followers of Christ. Through the years the work continued first
in Burma in the early 1950s and later in Thailand in 1972 through their
children and grandchildren.
In 1972,
when the Morse's relocated to Thailand, they continued to evangelize, disciple, and plant churches among new tribal groups in Thailand. Over the years, many other missionary coworkers joined the ministry bringing their own expertise and vision into the mission. Together they engaged in community development, established literacy and literature production, launched leadership programs, started educational youth homes, partnered in deaf ministry, and created audio and video productions to develop the believers spiritually, physically, and mentally.
Over the years, more than 500 churches were established across four countries,
and thousands of national believers were trained to continue the work.
NBCM continues to evangelize
among various tribal and local people groups throughout S.E. Asia. Many committed national preachers partner with us to evangelize, disciple and plant churches throughout the region. NBCM serves as a resource for Bible training centers in S.E. Asia. Multiple training courses and Bible Schools are conducted for church leaders and members across many ethnicities and languages.
NBCM uses a holistic approach
to developing tribal communities through agriculture and infrastructure development. These include health and sanitation, water projects, education, and church planting together with relief and benevolent assistance.
Our literature department
in Thailand translates, designs and prepares Bibles, hymnbooks, and other Christian materials to be printed and distributed to over a dozen people groups throughout Asia in their own languages. Many remote villages now have access to media. We produce sermons, dramas, testimonies, and other Christian programs that are uploaded to social media and distributed throughout Asia. ​These productions are a vital mode of spreading the gospel.
Music ministry
is a key aspect of Christian outreach in churches, schools and local communities. This takes on many forms from Church worship teams and hymnbooks in tribal languages to Christian CD's and music videos distributed throughout Asia.
​
Partnering with tribal villages
, safe housing is run by local Christians during the school year. This allows children to retain their tribal identity within a family environment while receiving Christian values and a formal education in nearby government schools.
Making disciples
by living out the commands of Jesus in the workplace. Equipping and encouraging them so that
individuals and communities are transformed spiritually, economically and socially. With the goal of glorifying God and establishing His Kingdom.
The deaf people of Asia
are a significant minority group who are misunderstood and ignored by most of society. Deaf churches that were started in Chiang Mai are now run by their own leaders. This ministry continues to reach out to other countries.
https://www.northburmachristianmission.org/dewayne--jackie-liebrandt.html
---

Pinehaven Christian Children's Ranch

Pinehaven is a residential, year-round program aimed at providing a stable, controlled, secure environment in which young people can reach the potential that God has placed within them. To meet the needs of our young people even better, Pinehaven Christian School was started in 1984. What started in a basement with 12 students is now a dedicated facility capable of handling 100. Abortion is a terrible problem in our society; but rather than just talking about it, Pinehaven has a program designed to give young, unwed mothers an alternative at their Life House.

Pinehaven Christian Children's Ranch and School, PO Box 940, St. Ignatius MT 59865
Dan Larsson, Head Wrangler (406) 546-9015 John Robine, Assistant Wrangler (406) 210-0634
June 9, 2020, 60 degrees

Kids & Staff Round Up Cows!
It was kind of a cold and sprinkly day, but the kids enjoyed it. The misting rain was incentive to get those calves on the ground in short order! One girl gabbed the tail of the calf to slow it down. In 44 years of Pinehaven ministry, no calves
have lost their tail to this maneuver yet. The kids love this and the rough and tumble calf-tackling makes for an exciting day. Once the calves are branded, they are sent out to the west pasture with their mammas. The green grass is coming up and making for the most beautiful scenery!

Note from Bob & Nancy Larrson, May 23, 2020
Looking ahead at 91 years young, Dan asked me to write a report to our supporters about how we're doing after a ministry of 70 years. On my 91st birthday, May 23, our son, Andy, took us fishing at our favorite sport, Lake Mary Ronan, where we started a summer Bible camp in 1955 and have seen hundreds of young people there led closer to the Lord. It was a cold day, but the fish were biting. I did land a large yellow perch. Our lives, like yours, are vastly different 1) due to the virus, but also now 2) because Dan is doing such a good job of managing Pinehaven. We're not fully retired, but we do enjoy a more relaxed lifestyle. Our health has its challenges, but we still enjoy life, our children, 4, including Jon in heaven, 12 grandchildren and 14 great-grandchildren. We still minister to many and are rewarded to still help people accept Christ and salvation in Him. I encourage all unbaptized (immersed) folks to be obedient to the Lord's command. Let's all keep on keeping on until we meet at Jesus' feet. Let me share a well-written poem that helps define life's direction for us. "One hundred years from now it will not matter what kind of house I lived in, how much money I had, nor what my clothes were like. But the world may be a little better because I was important in the life of a child. – Forest E. Witcraft.
From Dan: Bob has long said that, "If you give a man a fish, you feed him for a day. But if you teach a man to fish…he will want to buy a boat!"

Last fall we had to put the GAP ministry on hold due to a lack of staff.
We are hoping that we can get that rolling again, possibly this year with a trial run and get back to that leading from the Lord.
We hear from so many people and churches how children need help transitioning from being a child to being a productive part of society where they can provide for themselves and their families. If you aren't familiar with our plan, it is
to offer spiritual formation while gaining experience in areas such as welding, cooking for large groups, home repair, auto upkeep, and much more. The goal is to help kids find an interest and gain experience that will help them transition into being a successful Christian adult. Kids attending college usually end up with years of debt. We think the Lord wants us to help with that in a Christian setting! Thank you for changing lives through the Pinehaven Ministry!

Dan Larsson

---

Polish Christian Ministries

Serving the people of Poland since 1954
Polish Christian Ministries
Polska Herald Newsletter - August
2020
Sign up for this newsletter to come to your email at pcm.org.
See the newsletter in color & with pictures.
"May the God of HOPE fill you with all peace and joy as you trust in Him,
so that you may overflow with HOPE by the power of the Holy Spirit."Romans 15:13
Beginning October 1, 2020, PCM will make a shift in how funds are received and recorded. Lois Harris, who has faithfully served PCM since 1994, will be semi-retiring in October, and Liz Mentzer, our financial assistant, will be retiring. On August 1, 2020, PCM entered into a relationship with Tower Accounting, a Christian financial organization, which will be responsible for receiving and depositing funds. We will inform you next month of the new address to which contributions may be
sent.
Progress in Plock
The Leadership Development session scheduled in May with the pastors and leaders in Plock was held this past month via Zoom. It was great having Tom Scott (minister at Cumberland, IN) join in with us. We are excited about what God is doing in Plock and the progress being made on their new building. Even amidst Covid restrictions, the work has moved forward as scheduled. Their faith and joy is inspiring and we pray God will continue to grow this congregation as they seek to exalt Him in the city of Plock.
Ukrainian Youth Camp
As of today, August 1, 2020, the border between Poland and Ukraine has not yet been opened for the Ukrainian youth to come. We are still praying these restrictions will be lifted in time for the camp (Aug. 30 - Sept. 5). If they are not lifted, the funds already given will be designated for future camps in Ostroda, Poland.
July 2020 - The papers have been signed and this month work will begin to transform a sewing factory at the foot of the Beskid Mountains into the CSM ministry headquarters. This project is one of the three from our "3 for 3 in 3" campaign. Funds may be designated for CSM.
August 2020: Steps are being taken to help CSM secure funds for their building project. Here's a new link to a helpful overview of their
ministry and vision (click "English"): CSM vision We are excited about what God is doing and are thankful for all those who have already given to make this vision a reality.
This project is one of the three from our "3 for 3 in 3" campaign. Funds may be designated for CSM.
3 for 3 in 3
PCM is currently involved in building projects/renovations with churches in Biala Podlaska, Bialogard, Plock, Warsaw West, Pabianice, Dabrowa Gornicza, Lidzbark Welski, Polczyn, Zdroj, and Bielsk Podlaski. We continue to dream big as God grows His church in Poland.

Praise God for ...
... His care and provision for finances and good health during the Covid pandemic.
... the successful Leadership Development session via Zoom with the church leaders in Plock
... funds given so the church in Sosnowiec (and others) can broadcast their services online.

Please pray for ...
... wisdom to be imparted to PCM's leadership as we consider helping CSM purchase a building and property.
... October 1 - a smooth transition to the services of Tower Accounting.
... the Polish/Ukrainian border to open so Ukrainian youth can come to Ostroda.
... our Polish pastors/leaders.
... the churches in Lidzbark Welski and Radom as they both are in need of pastors.
... upcoming Zoom sessions:
Aug. 3 - church in Voluntown, CT
Aug. 6 - Tower Accounting
Aug. 19 - PCM Board of Directors meeting

---

WellSpring

WellSpring offers emergency and transitional housing for 23 families.

A family is considered as:
- Single parent with children,
- Married couple with children, or
- Married couple without children

TRANSITIONAL HOUSING:
WellSpring is a 14-unit transitional housing facility limited to a 24 month program. We have 8 one-bedroom, 5 two-bedroom and 1 three-bedroom apartments available. Families do pay a fixed monthly rent payment for their transitional housing stay. Rent is not income based and includes stove, refrigerator, utilities, and phone. Laundry facilities and an entertainment area are also provided at no cost.

Families are able to bring their furniture and belongings from storage into their apartment. If families do not have furniture or necessities, WellSpring will try to provide what we can to assist families.

Families continue with monthly Case Management. Programs also includes a housing plan for permanent housing.

Individual service plans are designed to allow families to choose and achieve their personal goals. We also offer education opportunities, budgeting, stress management classes, computer lab and access to our food pantry.

---